I just can't help but try something new.  I was surfing the net when I spotted something I hadn't tried before and I was curious.  I clicked on to it and .....presto!  A new dimension entered into my art!
PAINT POUR....it's just what it says.  My friend Kaija and I dove right in.  We bought the items from the Dollarama....plastic for the tables, foil roaster pans of various sizes, small canvases, wood sticks, paper cups, bottle water, glue, silicone....the works. 
We tried colors and mixes in excitement!  We filled canvas after canvas....but no bigger than 8 x 10 inch ones and 5 x 7 inch ones as we were just experimenting.  Paint was everywhere!  Each time I poured something, I was eager to try again; a different combination; a different method.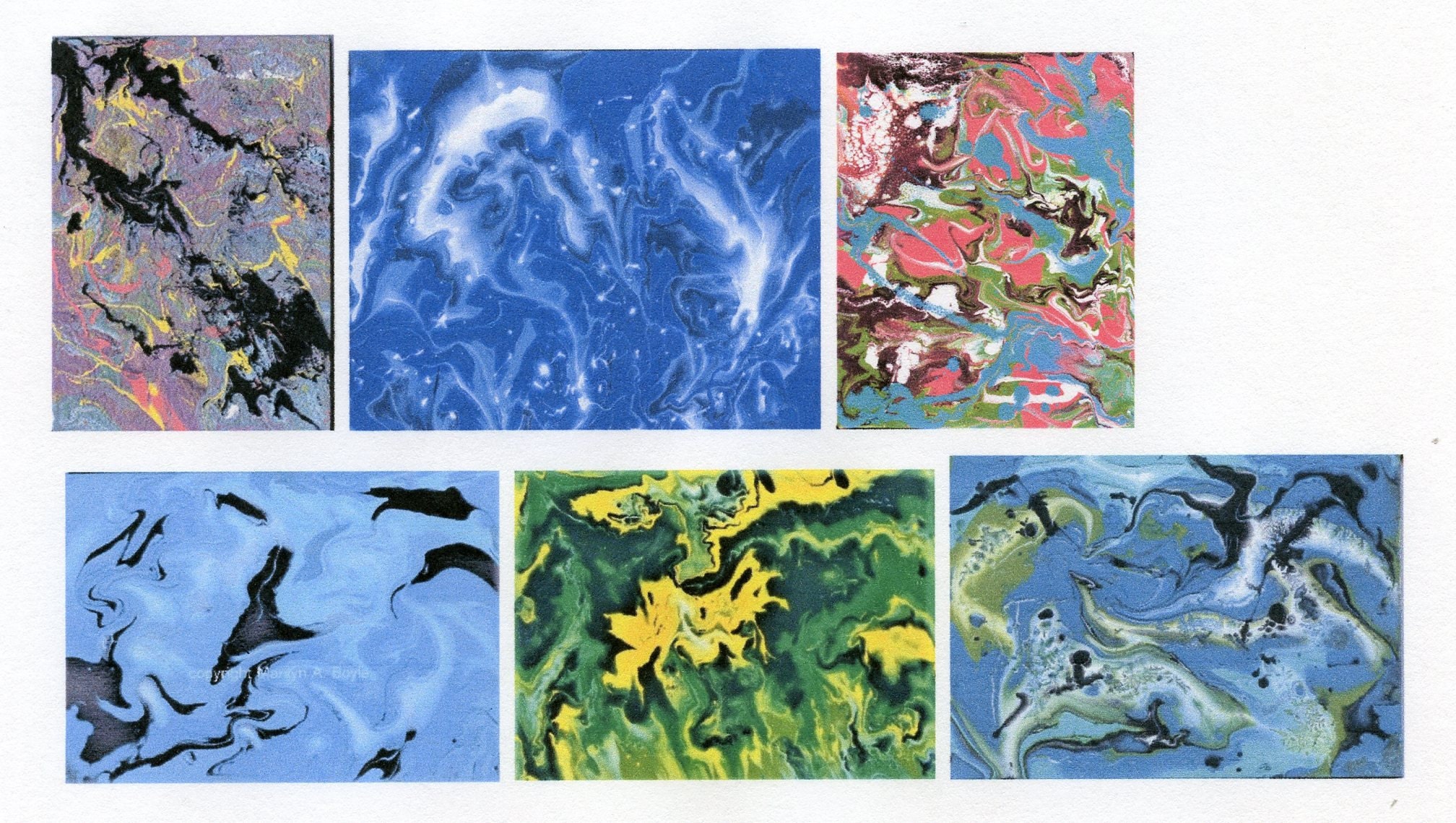 Once they were done, I figured out which method I liked, but not as paintings that stand alone as abstracts.  To me, I felt they needed finishing.
So I started adding to them.  After taking a good look, turning them this way and that, I then decided which ones I had good ideas for.  Here are some of the ones that used the paint pour as a background.
This one sold.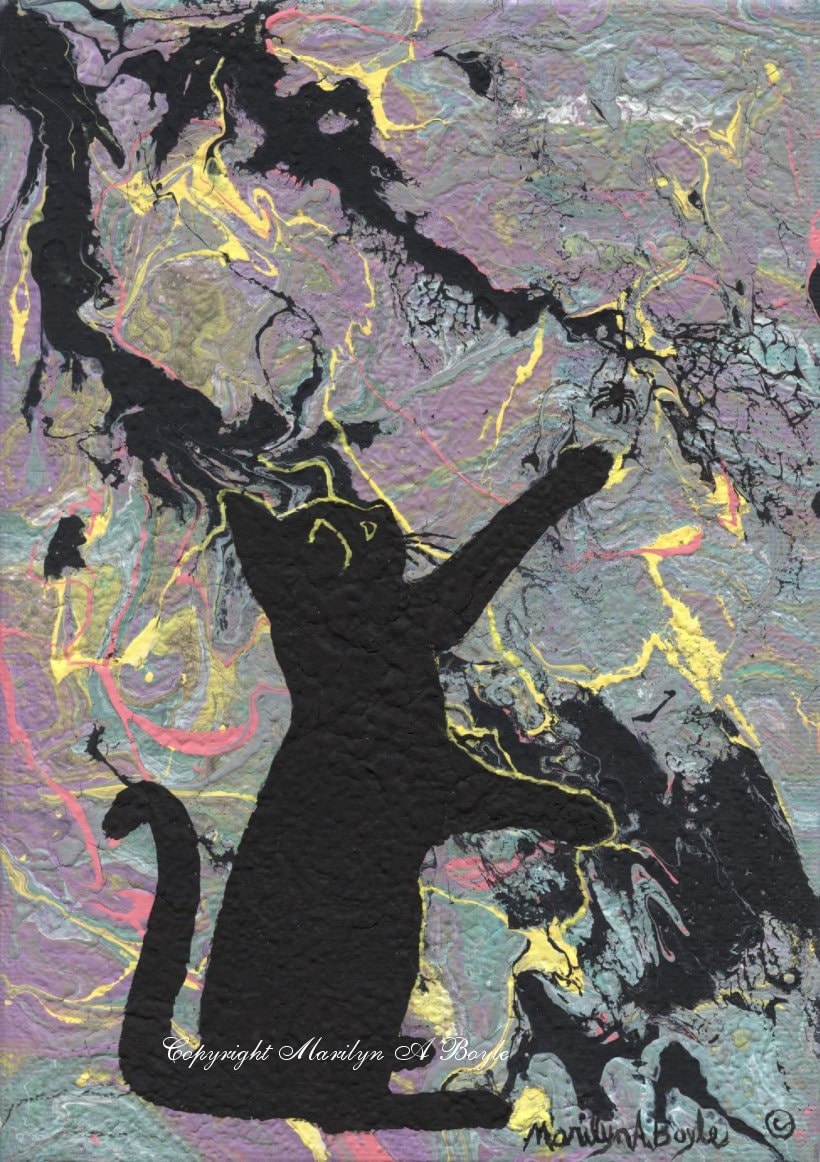 I'm not sure why the flamingo except that it seemed right.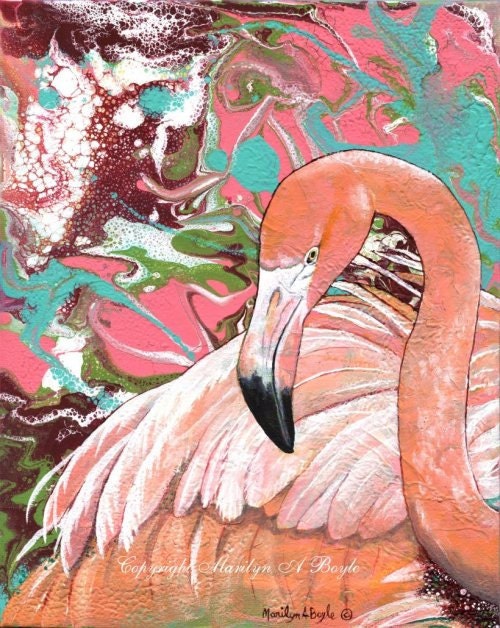 This one really felt right for the background.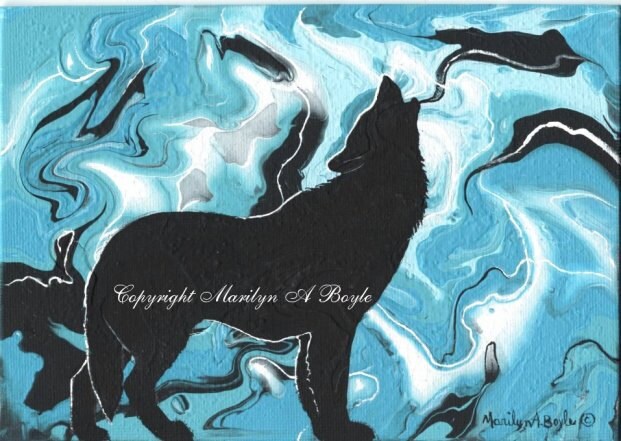 With this one, I saw water and the polar bear swimming underwater was the perfect one for this.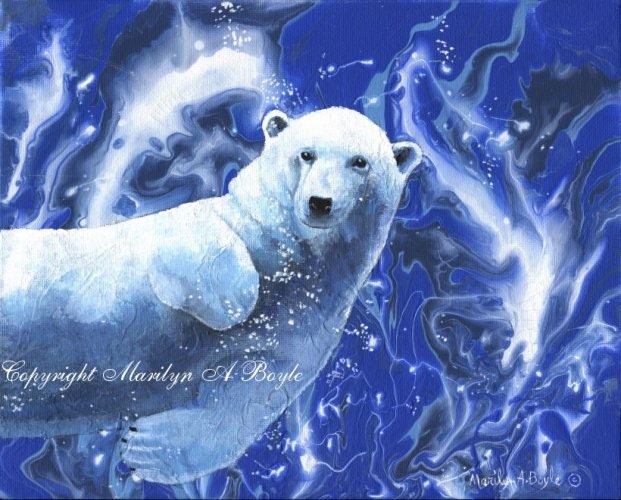 This one had traces of yellow in it but not enough, so I thought to brighten it up with more yellow.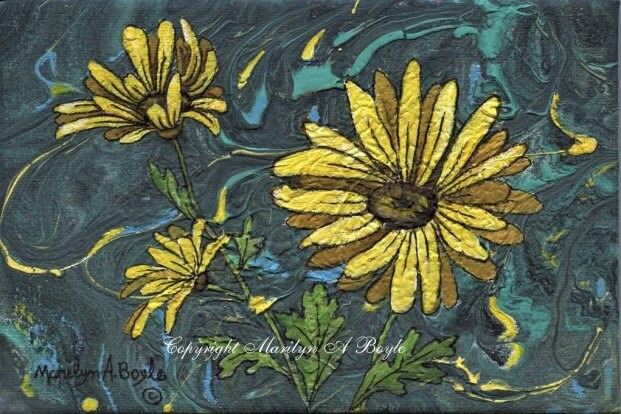 I still have quite a few canvases to finish, but only if the right idea stirs my imagination and has my paint bush leaping for the canvas!
Until then....waiting for the creativity to pour out.....and fill my canvases.