Being born with a talent is one of the best gifts I could have recieved.  And having a vivid imagination helps tremendously.  I see images, most  of them complete, in my mind and then put them down on canvas.  
When I paint, I'm on a high. It's exciting and it's a rush as things come together.  As I paint, I watch the painting unfold under my brush.  Instinct drives me and I'm never sure afterwards why or how I used a certain color or how I mixed it, so  I can never repeat any painting exactly.  Each one is created as to how it affects me at that time; mood, sight, sound and the story each painting tells me as I catch the exact moment in time I'm seeing in my mind's eye.
I love nature and all the denizens in it.  I also have an afinity for painting animals and birds.  And my greatest joy is painting them.  I am also honored that people like my work and spend their hard earned dollars buying them.  
Loons are one of the wildlife animals that I really like to paint and I've painted many of them; in oils, acrylics and watercolor.  While camping at many of the parks around Northwestern Ontario we had many a night, lying in bed, to listen to calls of the loons on the lakes.  These late night calls are haunting and soul stirring.  Reading avidly all I could about these beautiful birds, I memorized their markings and watched up close and personal, as well as through binoculars as they swam the waters close by.  And they flowed off my brushes.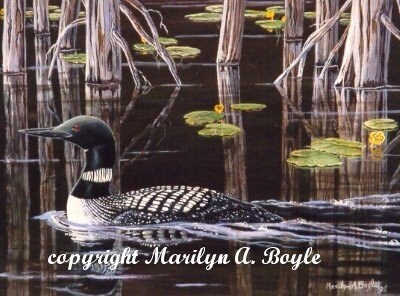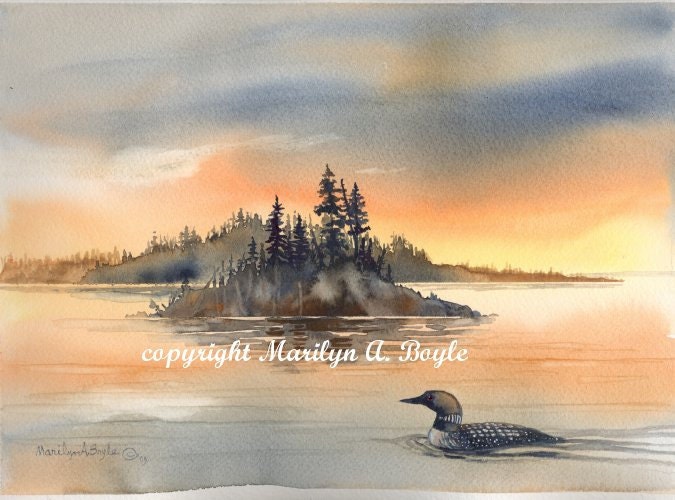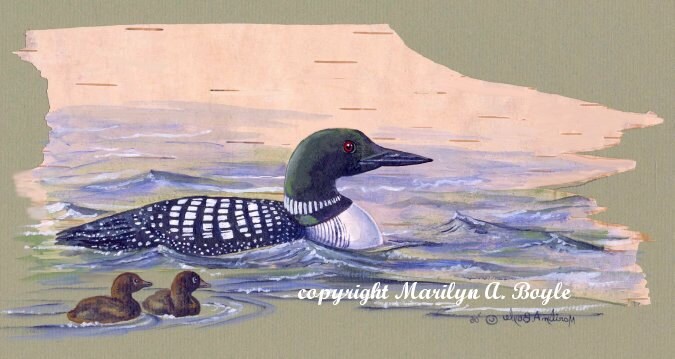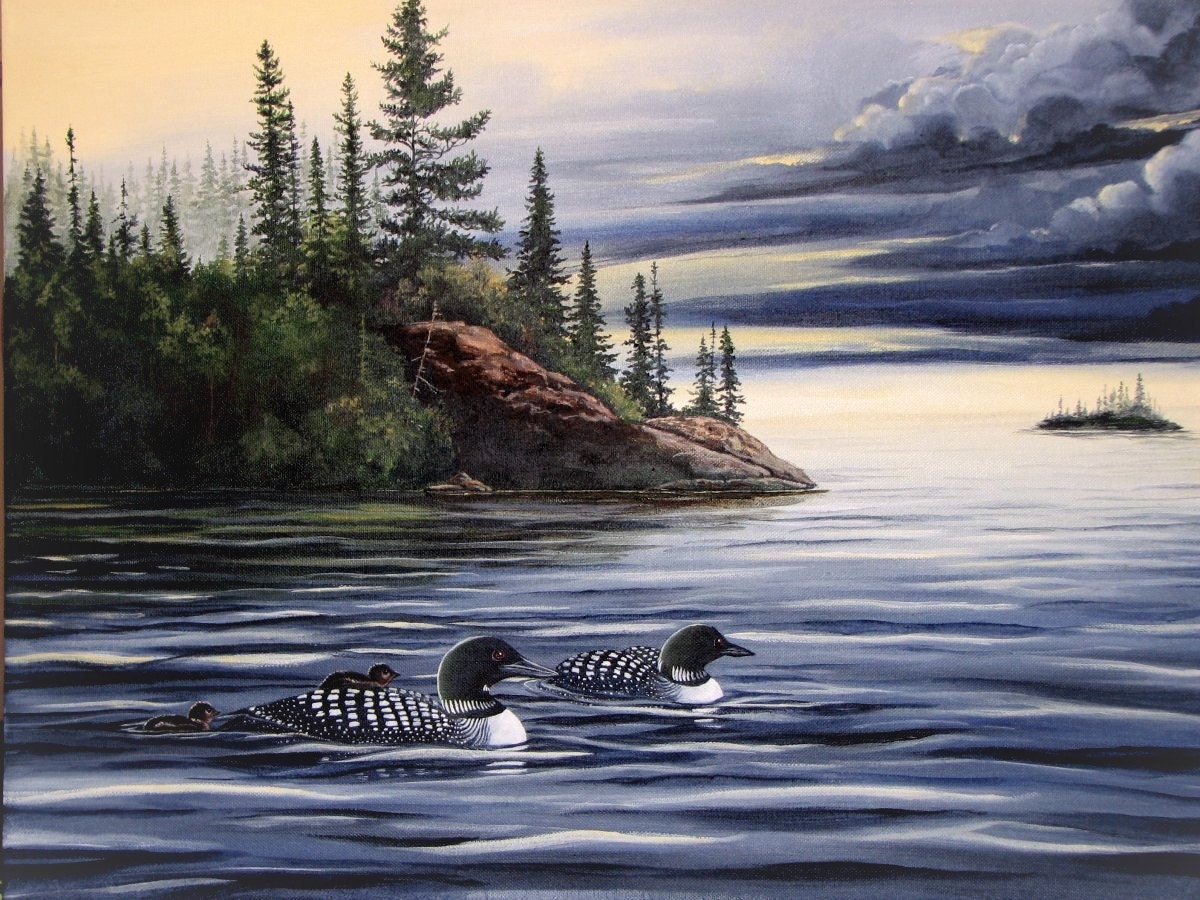 With all the art work I've done in wildlife, I've never turned down a call to paint more nature paintings.  As long as people enjoy the work I do, I'll create more .....I can't give up the rush.